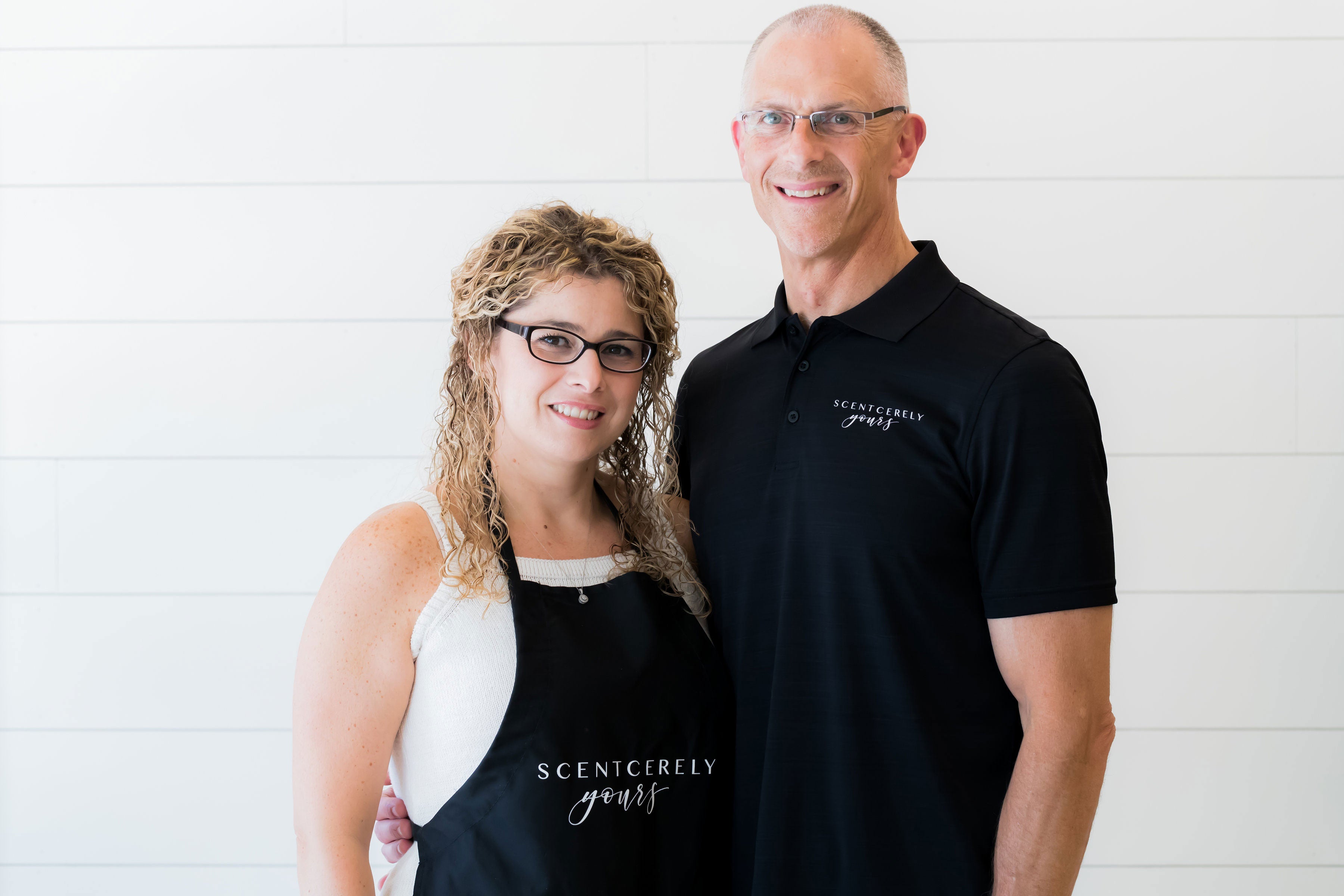 How it all started…
Scentcerely Yours was founded in 2018 by Susi and Rob Brucato, a creative duo with a knack for crafting memories. The pair wanted to create a contemporary retail experience with a hands-on edge and opportunities for each shopper to add his or her own personal touch.
Hailing from backgrounds in banking and fueled by their passion for shopping as a couple, the task of developing Scentcerely Yours was a challenge that Susi and Rob knew they were prepared to take on. They spent countless hours sourcing the finest ingredients and designing the perfect ambiance, so that individuals, couples, families and friends would have a place they could go for building memories together. After several months of planning, building and refining their concept, Scentcerely Yours was born.
… and where we are NOW
After 5 years of pouring tens of thousands of candles, making numerous new scents and sharing countless memories with our customers, we decided it was time to stir things up a little. So in February of 2023 we officially changed our name from Scentcerely Yours to Inluro. Same amazing scents, just a new name and a new look!
where we're going…
This is an easy one, we're not going anywhere. Our mission from day one has been to provide an exceptional customer experience. Each and every day our team strives to exceed our customers' expectations. We hope that each scent created at Inluro is memorable to each and every customer that walks through our door or visits our website. We look forward to hearing about your experience too.